Download the Epson Setup Navi installer for Epson XP-7100 compatible with Windows 11 and Windows 10 [32/64-bit]. Install Epson Setup Navi as the first step to set up your printer device.
Installing the Epson XP-7100 printer with Setup Navi is an easy way for all printer users who support the Setup Navi installer. This driver installer will automatically prepare everything the printer needs so that it is ready for use.
Epson Setup Navi Installer For Epson XP-7100
As we know, the Epson Expression Premium XP-7100 is an all-in-one wireless printer with superior photo quality plus ADF. Versatile, quality color prints for superior photo printing, ideal for productive and creative families. Apart from being able to scan, the Epson Expression Premium XP-7100 also has an automatic document feeder of up to 30 pages and automatic 2-side scanning.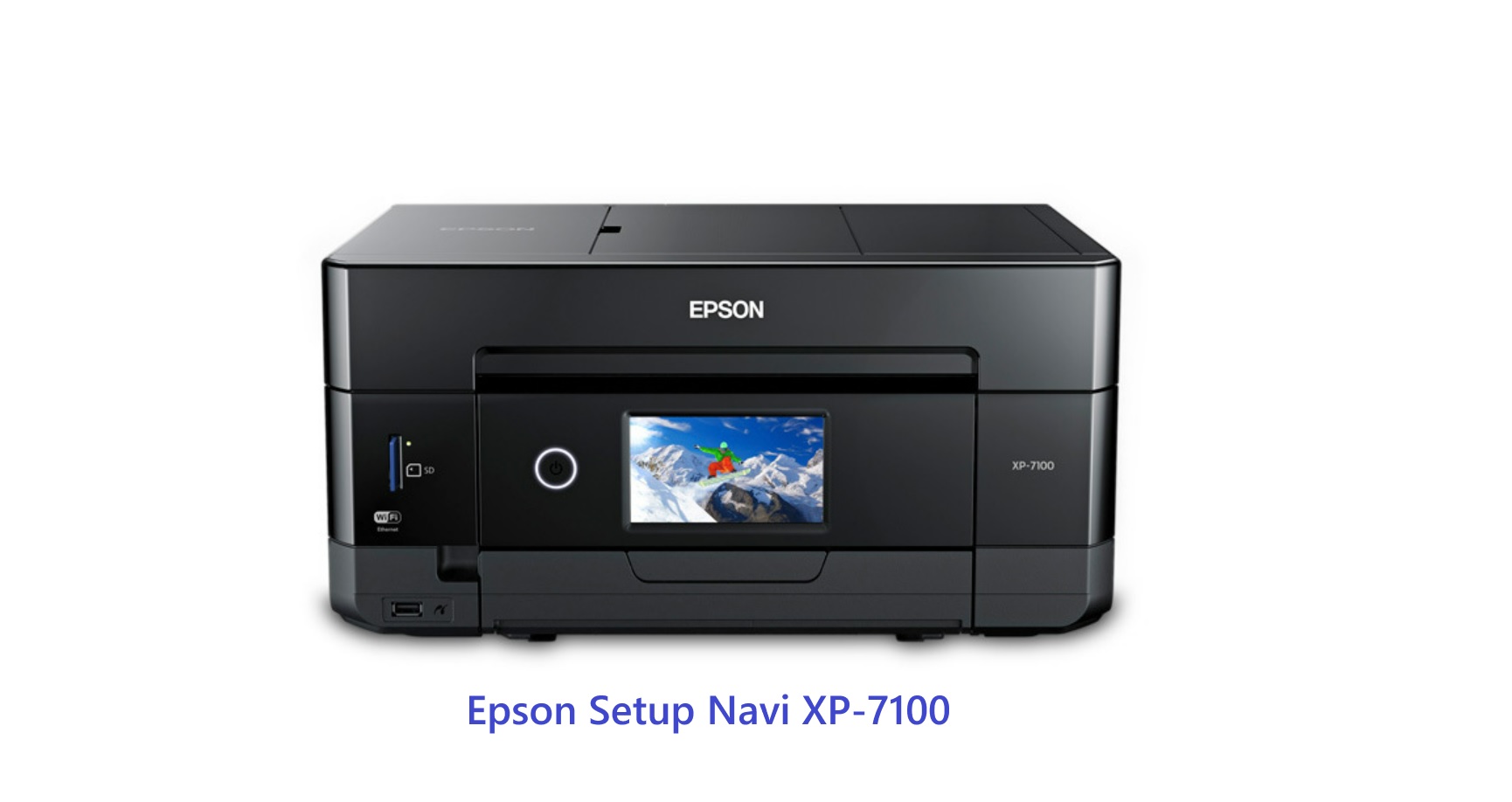 So, to take advantage of all the features of this printer, of course, the scanner driver and printer driver are already installed on the computer. Epson itself also advises its users to install the printer using the Epson Expression Premium XP-7100 Installer.
Installer is an easy alternative that can be used for installing a printer for the first time. Installs scanner drivers, printer drivers, and other utilities using just one driver. The installer will automatically guide you through the installation screens without worrying about errors that occur during printer installation.
Download Epson Setup Navi XP-7100 For Windows
Epson Setup Navi is the recommended driver to perform all Epson XP-7100 setups. Epson Setup Navi contains everything you need to use, download, and install the latest drivers and software.
Note: To use this installer on your computer, you must have Internet access to install the appropriate drivers and utilities.
File Name: Epson_XP-7100_Series_EA_12_Web.exe
Size: 9 MB
Compatible systems:
Windows 11, Windows 10 32-bit, Windows 10 64-bit, Windows 7 32-bit, Windows 7 64-bit, Windows Vista 32-bit, Windows Vista 64-bit.
Hopefully, this post can help you in installing a compatible Setup Navi for XP-7100. If there is something you don't understand, you can ask directly on the Contact Us page. I will respond as soon as possible 🙂
We are sorry that this post was not useful for you!
Let us improve this post!
Tell us how we can improve this post?