Epson EcoTank L3210 Driver Full Installer For Windows 7 (32/64-bit). Download the full recommended drivers for Epson L3210.
The Epson L3210 is designed in such a way that it makes it easier for you to refill. Also, when you refill, the ink tank is really user-friendly.
The L3210 printer from Epson has a very reliable performance. Print speed with draft mode, the Epson L3210 has a performance of 33 ppm for black/white printing. As for 15 ppm if you want to print color. Speed for an ISO Printer, the Epson L3210 offers 10 ipm if you want to print in black/white. While for color printing about 5 ipm.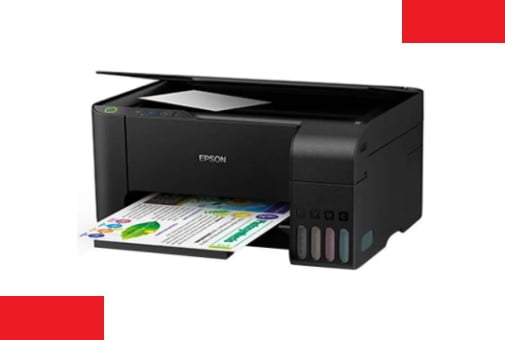 Epson EcoTank L3210 Driver Full Installer For Windows 7
Download Epson L3210 Full Installer for Windows 7
Version: Ver. 1.0(07-2021)
File name: Epson_L3210_Series_EM_10_Web.exe
File size: 7.6 MB
(DOWNLOAD)
OS :  Windows 7 32-bit, Windows 7 64-bit, Windows XP 32-bit, Windows XP 64-bit, Windows Vista 32-bit, Windows Vista 64-bit
Description: This driver contains an installer to get everything you need to use your Epson L3210 printer. This installation package includes the following items: Printer Drivers, Scanner Drivers, Epson Software Updates and Additional Software.
Besides having a reliable print speed when your job is busy. The printing capacity of the Epson L3210 is also quite large. With the ink fully charged, this printer can print about 7500 sheets if using color. while for black/white results, the total number of prints produced is around 4500 sheets.
The Epson L3210 printer is the right choice for those of you who crave a printer with multifunction. The L3210 series from Epson offers two other functions apart from its main function as a printer.
With the Epson L3210, you also get a scan and photocopy feature. Using the copy feature, the Epson L3210 offers a copy speed of about 7.0 ipm/ 1.7 ipm.
For the scan feature, the Epson L3210 is equipped with flatbed color image scan technology. With a scan resolution of 600 x 1200 dpi, you will get very slick scan results.
We are sorry that this post was not useful for you!
Let us improve this post!
Tell us how we can improve this post?