Canon MP250 driver full installations. A complete driver solution for the first steps to using and installing your printer.
Canon PIXMA MP250 Driver And Software Download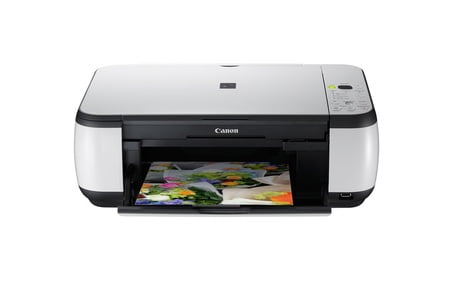 Download every Canon PIXMA MP250 compact printer complete driver and software for Windows and Mac. Basically, to install the MP250 printer is very easy with the right drivers.
Here is the Canon PIXMA Mp250 driver file: The Printer Drivers available below are installation drivers for Windows and Mac.
Canon MP250 series | MP Driver Ver.1.05 (Download) (Windows 10/10 x64/8.1/8.1 x64/8/8 x64/7/7 x64/Vista/Vista64/XP)
This Canon MP250 MP Driver is a driver file for the Canon IJ multifunction printer. MP drivers make it easy for you to install various drivers and software needed by the Canon MP250 Printer.
File Details:
File Name: mp68-win-mp250-1_05-ea24.exe
File Version: 1.05
Size: 20 MB
(DOWNLOAD)
System Requirements:
Windows 10 (32-bit)
Windows 10 (64-bit)
Windows 8.1(32-bit)
Windows 8.1(64-bit)
Windows 8(32-bit)
Windows 8(64-bit)
Windows 7(32-bit)
Windows 7(64-bit)
Windows Vista (32-bit)
Windows Vista (64-bit)
Windows XP SP2 or later
Instructions for setting up Drivers on Canon MP250 Printer
Printer Correct Installation Instructions:
Click the link (Download), and save it in a folder that is easy for you to access.
The downloaded driver file will then be saved in the specified place in the form of self-extracting (.exe format).
Double-click the downloaded EXE file to decompress it, then the installation will start automatically.
Canon MP250 series CUPS Printer Driver Ver.16.10.0.0 (Mac)
This is the exact same installation driver as the MP250 driver above. CUPS MP250 driver for Mac Os and based on Canon IJ printers.
File Details:
File Name: mcpd-mac-mp250-16_10_0_0-ea21_3.dmg
File Version: 16.10.0.0a
Size: 14 MB
(DOWNLOAD)
System Requirements:
MacOS Sierra v10.12.1 or later
OS X El Capitan v10.11
OS X Yosemite v10.10
OS X Mavericks v10.9
OS X Mountain Lion v10.8.5
OS X Lion v10.7.5
Canon MP250 Software and Compete Driver Download For Windows:
| Type | Size | Download Link |
| --- | --- | --- |
| MP250 series MP Driver Ver.1.05 (Windows 10/10 x64/8.1/8.1 x64/8/8 x64/7/7 x64/Vista/Vista64/XP) | 20 MB | download |
| My Image Garden Ver.3.6.4 (Windows) | 294 MB | download |
| Easy-WebPrint EX Ver.1.7.0 (Windows) | 15 MB | download |
| Easy-PhotoPrint EX Ver.4.7.0 (Windows) | 57 MB | download |
| My Printer Ver.3.3.0 (Windows) | 5 MB | download |
| MP Navigator EX Ver. 3.06 (Windows 10/10 x64/8.1/8.1 x64/8/8 x64/7/7 x64/Vista/Vista64/XP/2000) | 47 MB | download |
Canon MP250 Software and Compete Driver Download For Mac OS:
| Type | Size | Download Link |
| --- | --- | --- |
| MP250 series CUPS Printer Driver Ver.16.10.0.0 (Mac) | 14 MB | download |
| MP250 series Scanner Driver Ver. 15.5.2a (Mac) | 11 MB | download |
| ICA Driver Ver. 4.0.0 (Mac) | 7 MB | download |
| My Image Garden Ver.3.6.5 (Mac) | 300 MB | download |
| Easy-PhotoPrint EX Ver.4.7.2 (Mac) | 102 MB | download |
| MP Navigator EX Ver. 3.0.6 (Mac) | 29 MB | download |